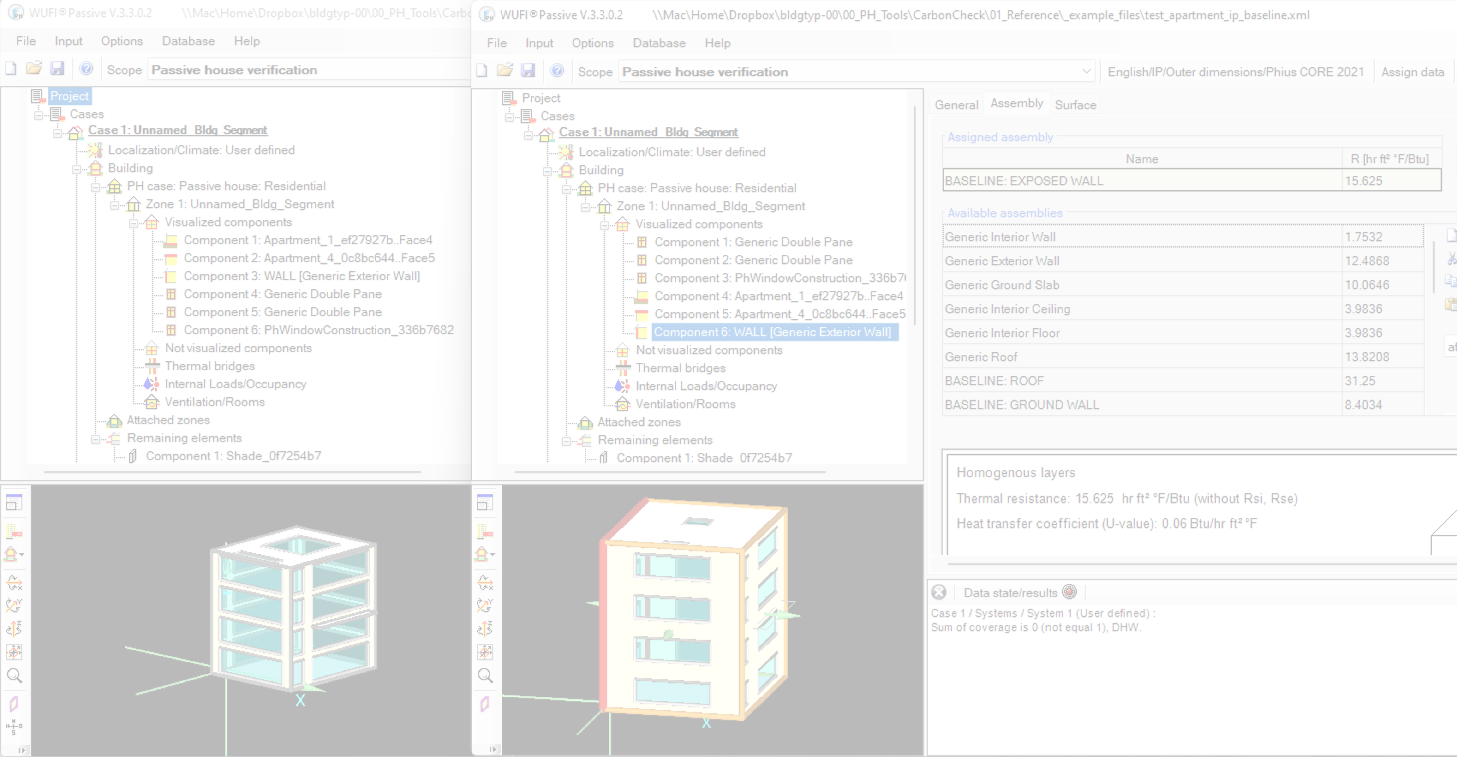 CarbonCheck
Welcome to CarbonCheck, the software tool designed to empower New York State Passive House teams.With CarbonCheck's automated baseline model generation and standardized reporting tools, you can easily streamline your modeling process and funding applications.Download CarbonCheck today to see how it can help your team.
Check out the Install page for details on how to download and start working with CarbonCheck right away.
Automatic Baselining
CarbonCheck lets users automatically convert their design-stage energy models into standardized baseline comparisons. These baseline models use the New York State Energy Conservation Code baseline specifications to ensure the reliability of baseline performance results.
Standardized Reporting
With a baseline and proposed energy model in-hand, CarbonCheck can help standardize and simplify the reporting process, creating output data reports which can be submitted directly to reviewers.
Works with PHPP or WUFI-Passive
Whether you use PHPP or WUFI-Passive to create your Passive House energy models, CarbonCheck can help you to simplify and standardize the baseline construction and reporting.